𝗗𝗿. 𝗙𝗲𝗻𝗴 𝗟𝗶 𝗮𝘄𝗮𝗿𝗱𝗲𝗱 𝗨𝗻𝗶𝘃𝗲𝗿𝘀𝗶𝘁𝘆 𝗥𝗲𝘀𝗲𝗮𝗿𝗰𝗵 𝗣𝗿𝗼𝗳𝗲𝘀𝘀𝗼𝗿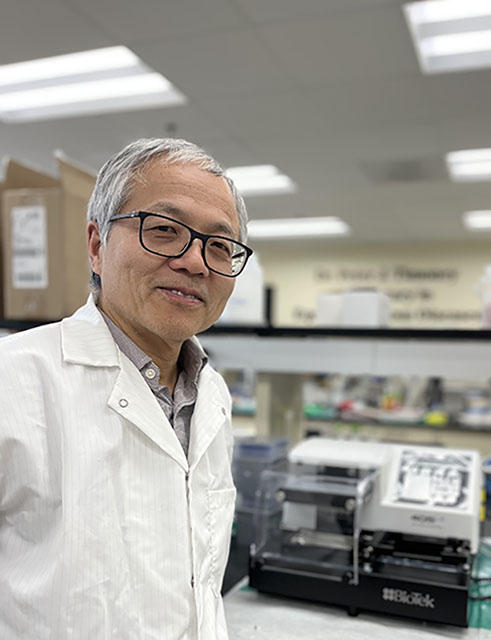 Dr. Feng Li, William Robert Mills Endowed Chair in virology in the Gluck Equine Research Center has been awarded 2023-2024 University Research Professor for  excellence in research, scholarship and creative endeavors at the University of Kentucky.
Dr. Li gained international renown for his discovery of a new type of influenza virus in bovines as a primary reservoir. He has also made seminal contributions to the development of novel class of HIV-1 maturation inhibitors that have been tested in HIV/AIDS patients. After his recruitment to the University of Kentucky in 2020, his work on equine infectious diseases resulted in the identification of new rotavirus in horses and the development of a genetically engineered vaccine against equine lentivirus. 
We congratulate Dr. Li and his team for their outstanding achievements and excellent contribution to the Gluck Center Mission!